Track the movement of every piece of laundry. Reduce loss and waste and save money.
We Have the Best Asset Management System for Laundries, Period!
The Laundry Manager system tracks the movement of every tagged item from the laundry to each hotel, leaving and returning. It also automatically sends reports to accounting for invoicing customers and to purchasing when inventory needs replenishing. Our advanced software can track any amount of laundry from any number of hotels. No need to worry, we've got you covered!
• New linen arrives with tags installed or they are tagged at the laundry
• Each piece of linen is automatically added to the inventory
• Linen is placed in numbered hampers by type
• Linen is scanned to appropriate hotel
• RFID tags are read at portals placed in the loading dock doors
• Track up to 900 items at a time with a 99.9% accuracy rate
Laundry Manager Features Extensive Reporting Capabilities
Outstanding Linen Report
Items not returned
Dispatch Report
Items sent to the hotel by laundry
Received Report
Items received from hotel for laundry service
Inventory Summary and Detail Reports
Listing and description of condition for items in inventory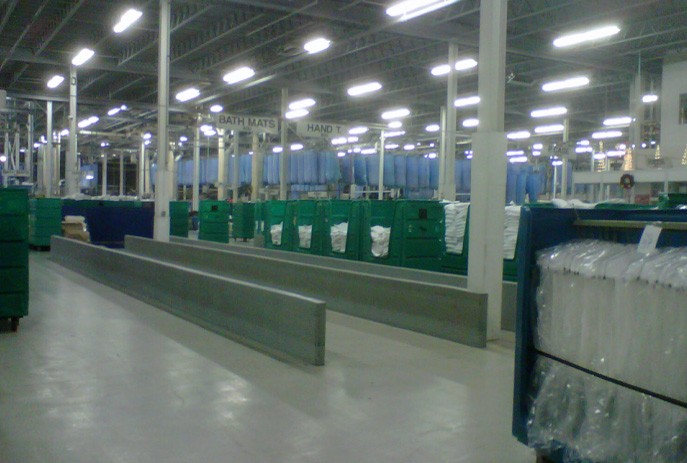 Complete and Accurate Reports
Standardized reports help you track what was sent to the laundry, what was received from the laundry, and what items have not returned. Linen Manager features an intuitive user interface that simplifies performing data queries and report writing.
Laundry Manager Key Benefits
• Reduction of conflicts with customers
• Asset visibility from purchase to rag-out
• Increase in productivity at the laundry
• Accurate reporting and improved replacement decision making
• Significant decline in losses in inventory
• A major reduction in usage of rental items
• Billing reports are generated when items are shipped
Laundry Manager takes on the unique issues faced by laundries worldwide regarding the management of their assets and customer owned goods and handles them with ease! Some buying decisions just make themselves.
Let Foundation LogicSystems show you how our asset management programs can save you money, time and resources.